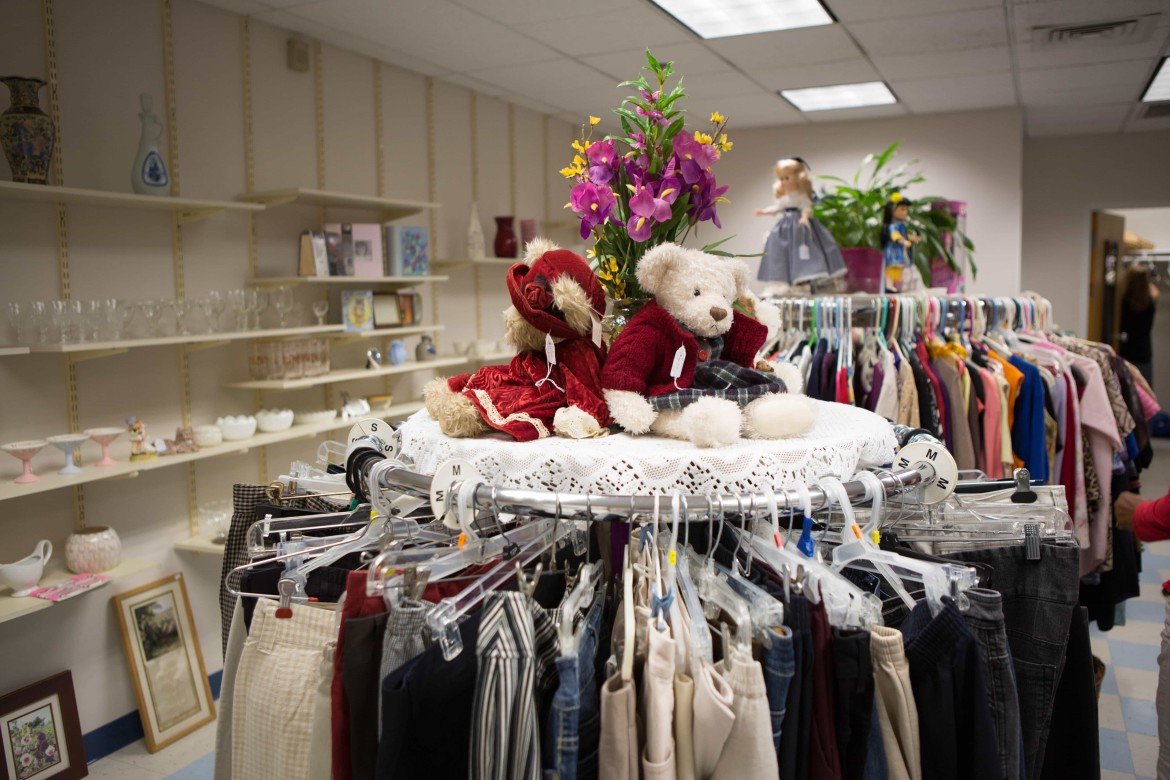 Milford Giving
Give Thanks by Giving Back
Milford is known as the "Small city with a big heart" for a reason. To assist local families and individuals who may be struggling, the Milford community regularly bands together to ensure that its citizens have access to adequate clothing, food, shelter, and other daily necessities.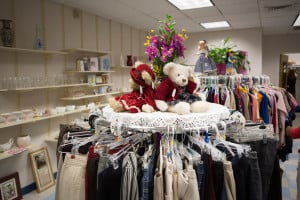 This year, why not add to your Thanksgiving tradition by lending a hand to someone in need. These and many other generous organizations work tirelessly so that every member of the Milford community can give thanks.
(Each of the organizations listed below accept monetary donations.) 
Beth-El Center, Inc.
90 New Haven Avenue, Milford, CT 06460
Providing services to those who face food insecurity and homelessness, the Beth-El Center operates a food pantry and accepts donations of canned goods, cereals, crackers, pasta and other non-perishables. Hygiene items for men and women, cleaning supplies, and paper goods are also always needed. Donations can be brought to the front door at any time of the day or night, benefiting shelter residents and homeless people who visit on an as needed basis. No used clothing is accepted.
First Baptist Church of Milford
24 North Street, Milford, CT 06460
Every Tuesday from 10:00 a.m. – 2:00 p.m., and on the first two Saturdays of the month from 10:00 a.m. – 1:00 p.m., the Church Clothes Closet opens its doors. Donations of new or gently used clean clothing can be donated during the hours of operation, and all available items are free to the public. Serving over 300 visitors each month, the Clothes Closet offers clothing ranging from suits and tops to accessories and shoes, divided and organized into rooms for women, men, and children.
First United Church of Christ
34 West Main Street, Milford, CT 06460
The church's food pantry is open every Tuesday from 10:00 a.m. –  2:00 p.m.  The Emma David Ministry, run by elderly volunteers, accepts donations of items and equipment for elderly care such as shower chairs, crutches, walkers, and hospital beds. In turn, they loan out this equipment to elderly citizens in need year-round. Please schedule a drop-off appointment by calling (203) 877-4277.
Goodwill of Milford
1712 Boston Post Road East, Milford, CT 06460
The store is open Monday – Saturday from 8:00 a.m. – 9:00 p.m. and Sundays from 9:00 a.m. – 7:00 p.m. (Christmas and Thanksgiving only.) Visit GWCT.org for more information. Donations of clothing, furniture, and household items benefit Goodwill career centers.
Milford Senior Center
9 Jepson Drive, Milford, CT 06460
While food can be dropped off for the Senior Center Food Pantry at the front desk any time, in-season adult clothing in good condition can be donated Monday – Friday from 9:30 a.m. – 1:00 p.m. The Senior Center's Second-Hand Shop accepts donations of adult clothing, housewares, and jewelry. All profits from the sales of consigned or donated items are given back to the Senior Center. (Closed weekends.)
Saint Mary's Church
70 Gulf Street, Milford, CT 06460
The St. Mary's Food Pantry is open Saturday mornings for the public to drop off perishable items at Father Cronin Hall. In addition, the St. Mary's Kid's Closet, whose mission is to help families provide for their children during times of economic hardship, welcomes donations of new and gently used items, from car seats and strollers to outerwear, high chairs, and toys. It is located at the Margaret Egan Center, 35 Mathews Street, Milford. To schedule your drop off, please call (203) 713-6297.
ShopRite of Milford
935 Boston Post Road, Milford, CT 06460
ShopRite of Milford recycles old or unused eyeglasses in a box near the store's registers. Glasses of any prescription are welcome year-round and donations are collected by the Milford Lions Club as part of their Lions Recycle for Sight program. After being cleaned and sorted by prescription strength at regional Lions Eyeglass Recycling Centers, the glasses are packaged and distributed to low and middle-income residents in the area.
Stop and Shop of Milford
855 Bridgeport Avenue, Milford, CT 06460
Near the entrance of Stop and Shop of Milford there is a year-round drop box specifically for pet food donations. Collected every two weeks, the pet food benefits Help Willy's Friends, a non-profit animal welfare charitable organization out of Durham, CT.
—Alyssa R. Davanzo