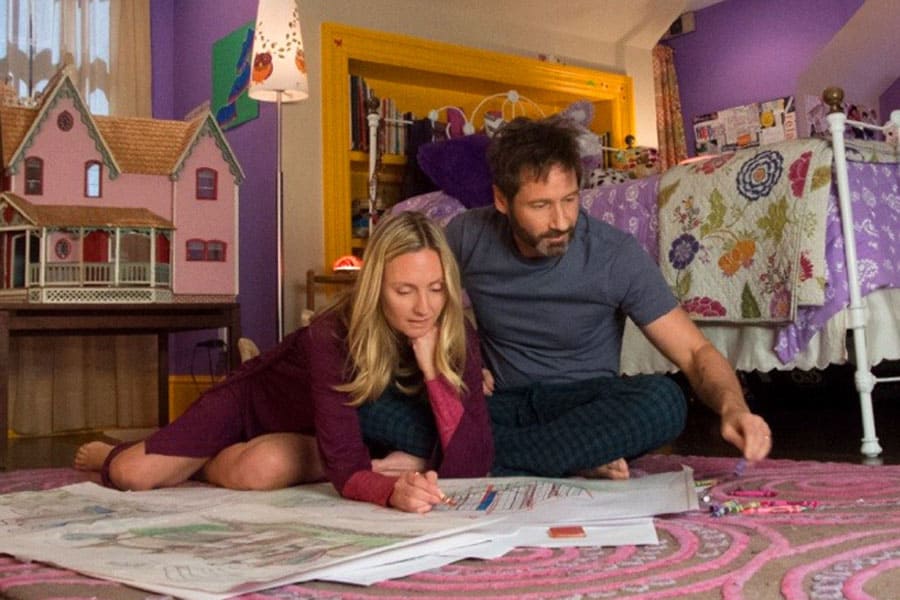 Movie magic in Milford is just about to celebrate its 100th anniversary, and it looks as though this captivating industry is here to stay. According to the Internet Movie Database IMBD.com, no less than eleven films have used our fair city to film in. The variety of locations, including shoreline, woods, suburbia, and downtown, make it a great place to shoot.
In fact, former CT State Speaker of the House Jim Amann, now with LA Productions says "Executive producers are very interested in Milford for filming because of its versatile landscape."
The first film known to be shot in Milford was called The Light that Failed (1916). Based on a novel by Rudyard Kipling, it tells the story of a painter who goes blind. Though set primarily in London, the story makes forays to the Sudan and India. The location on the beach at Smith's Point saw a group of camels making their way along the sand mimicking the desert. It must have been quite a sight. The silent film also included a location shoot in Bridgeport.
Some well-known talent made their way to town for Man on a Swing (1975). Oscar-winner Cliff Robertson played a small town police chief on the hunt for a killer. Fellow Oscar-winner Joel Grey offered to help the police with his "psychic" abilities. But the devil is in the details he offers them…making him a suspect.
Jump to 1996 and the action-packed adventure (ital)Daylight. Sylvester Stallone and Viggo Mortensen starred alongside Connecticut native Amy Brenneman in this disaster flick wherein a New York tunnel explodes due to trucks full of toxic waste headed for illegal dumping. It was directed by Academy Award nominated Rob Cohen who hails from nearby Rhode Island.
A quote by Sir Lawrence Olivier famously states "Acting is easy, comedy is hard." Milford has a lighter side which was shown in the goofball comedy, (ital)Save the Forest (2005). Local area actors starred in this romp about a group of friends who try to save the Forest Theater in West Haven. Sadly, their efforts were not rewarded.
Furious Fish was also filmed in 2005. Written and directed by local writer Ryan Sartor, this comical short film follows a young man on the verge of being evicted from his father's house. His plan: to raise money by becoming a famous musician, filmmaker, and totally rad surfer all rolled into one.
"I grew up in Milford and was making a film about a surfer so it made sense to take advantage of the beaches in the city," says the filmmaker himself.  "(ital)Furious Fish is about a teenager who doesn't want to go to college and instead emulates his hero, musician/surfer/filmmaker Jack Johnson. Much like Johnson, he finds himself to be a jack of all trades, master of none. I think I was struggling with my own career path at the time and was interested in satirizing that struggle."
"Everyone in Milford was really helpful and accommodating. There are a lot of gorgeous vistas all over Milford from the beaches to downtown," recalls Sartor. Still in the game, ("I've been working on a few web series scripts," he says), he encourages blossoming filmmakers to look local. "So many business owners are quite friendly and I'm sure people could secure some awesome locations by being friendly and enthusiastic."
Another short film, December Plans (2007) wasn't quite as lighthearted. The film deals with one man's life as he looks back on hopes and dreams that turned sour due to circumstances.
To date, the most famous film shot in Milford was (ital)Righteous Kill (2008), which made for some great star watching in Devon as Robert DeNiro, Al Pacino, and Connecticut resident Curtis "50 Cent" Jackson came to town. Scenes from this crime thriller were filmed in what was then the Star Café, now the Irish Heritage Society. Filming caused a minor sensation with residents turning into paparazzi to get pictures of the famous stars.
Sad Sack Sally (2009) has the feel of a totally 80s movie. It follows a young woman with social anxiety and a penchant for fake choking who moves to New York for a fresh start. The one scene shot in Milford was at the Athenian Diner…and yes, she fake choked there.
Also filmed at the Athenian, A Dance for Grace (2010) tells the tale of a talented Jamaican dancer caught selling drugs. His sentence is to teach a training center in a predominantly white community. When he learns that the mother of one of his students needs an operation, he trains them to compete in a dance competition in order to raise money for her surgery.
This Wretched Life (2010) follows a main character who survives a near fatal overdose and his journey through mandatory rehab and psychiatrist appointments that prompt him to relive his dicey past. The trailer touts a story about addiction, OCD, alcoholism, nymphomania, anxiety, depression and yes…Irritable Bowel Syndrome. You can see the trailer on youtube, this film was not rated.
Louder than Words (2013), was inspired by the true story of parents who experience the death of their young daughter and make it their mission to build a world class children's hospital. Well known actors David Duchovny, Hope Davis, and Timothy Hutton star in this sad but inspirational story shows.
Perhaps, as many of the films mentioned show, filmmakers of tomorrow will take advantage of the fact that, in Jim Amann's words, "Milford scenery can change from historical, to urban, from shoreline to city in a snap."
It is only a matter of time before we see Milford featured on the big screen yet again in the near future.