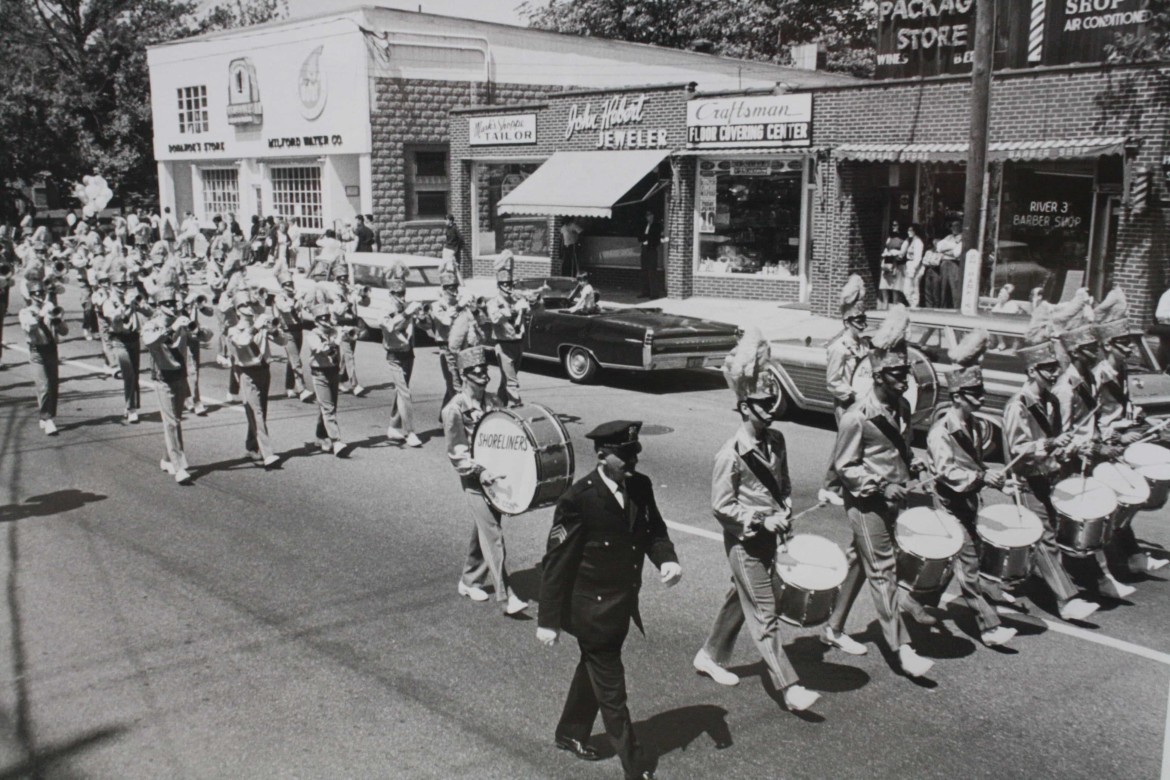 Historical
The Beat Goes On
If you've ever thrilled to the sound of a marching band or played an instrument while moving in drill formation and wearing a colorful military-style uniform, then perhaps you may be familiar with the name Moe Knox.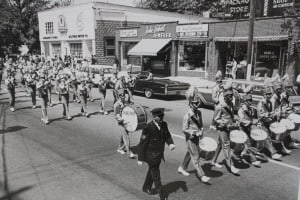 A resident of Milford since 1936, Maurice (Moe) Knox is recognized for his legendary 55-year career as a drum & bugle corps photographer. "Everybody knows me by Moe—on a first name basis," he maintains.
For decades Moe's photos have appeared in magazines, newspapers, personal scrapbooks, and online photo galleries dedicated to the ensemble marching music. For 50 years he travelled photographing thousands of drum corps shows. His presence at these shows was ubiquitous and to many he came to represent the "eyes" of the drum corps world. "There are few people living today that have the distinction of their name being synonymous with drum corps," wrote William Aldrich-Thorpe on the "Moe Knox Tribute Page" on corpsreps.com. There are also blog posts, chat room threads, and the 'Moe Knox-Honoring His Contribution to Drum Corps Pictorial History' Facebook page that pay tribute to Moe's visual drum corps legacy.
A popular YouTube video from June 28, 2014, shows Moe accepting the first- ever Drum Corps Associates (DCA) Heritage Award from DCA Vice President Glen Johnson. "The man…the myth… the legend," is how Johnson introduced Moe Knox to the cheering crowd in Bridgeport's JFK Stadium. Moe received the award for documenting more than 50 years of drum corps history; "thousands and thousands" of mostly black and white action shots. Johnson calls Moe's archives "the definitive photographic history of competitive drum corps in this country of the modern era. He shot the big, powerhouse competitive corps, as well as small local drum corps that no one had ever heard of. Moe photographed EVERYTHING."
At the age of 83, Moe Knox still resides in same Devon neighborhood home that his father purchased in 1920. After attending Devon Grammar School and Milford High (Class of '53), he joined the Navy and served on the U.S.S. Coral Sea as a Gunners Mate 3rd Class. After service, he took a job at the as photographic researcher at Singer Sewing Machine in Bridgeport. Despite that, he says, "I didn't set out to become a professional photographer." Getting bored with the 9-5 at Singer where he catalogued the effects of "new" wash 'n wear fabrics, Moe become a staff photographer for the Milford Citizen newspaper. For the next 4 years, his photos of Milford traffic accidents, crime scenes, streetscapes, and notable visitors (including Hollywood icon Jayne Mansfield) were printed every Thursday and Sunday. But long weekends "on call" as a newspaper shutterbug prevented him from doing what he loved most—photographing drum corps.
His history as a bass drum player with the Milford H.S. Marching Band and later, with the U.S. Navy Band, led him to the Connecticut Hurricanes Drum & Bugle Corps in Shelton. When a missed audition deadline prompted him to begin photographing the Hurricanes during practices and competitions in October 1958, "this part-time gig turned into my full-time business," he says. He calls it "a 55-year explosion of photography that ended around 5 years ago when digital took over."
"I constantly travelled up and down the East coast from Memorial Day through Labor Day," Moe recalls of his work. Occasionally, he would take pictures at Jonathan Law field of the Milford Shoreliners (aka Police Cadets) during the 1960s and early 70s when their director was Milford's retired Police Sergeant Frank Polizzi, Sr.
Jill Cilio of Fairfield has many wonderful memories of her days as a drum Majorette for
the Shoreliners. "We lived, breathed and ate drum corps," she says as she waxed nostalgic about "the discipline and camaraderie, lots of hard work, dedication and drive" of her teammates. She also recalls, "Moe nearby, always taking photos."
Likewise, Kevin Maher of New Haven, who played bugle for the Oxford Explorers and New Haven's Emerald Cadets during the late '60s and early '70s, recalls Moe's presence at every event. "I was at hundreds of shows and Moe was always there," he says. "You always found time to go over to Moe's table and look through the stacks of books to see what photo's he'd taken and if there were any of you or your friends so you could order copies. Seeing those pictures today really brings back memories."
Jane Sinclair, one of three administrators of Moe Knox's Facebook page never met Moe personally. Yet, she's "appreciative of what Moe did for us back in the '60s and all the years after, preserving drum corps history in photos. I just thought he needed to be recognized."
"Many of today's corps still contact Moe for photos to use in their promotional material," says Glen Johnson. "No one has a single photographic collection that spans the decades that Moe does. He is an icon in this activity and we are all very grateful for his lifelong support of the marching arts!"
  —Cindy Papish Gerber