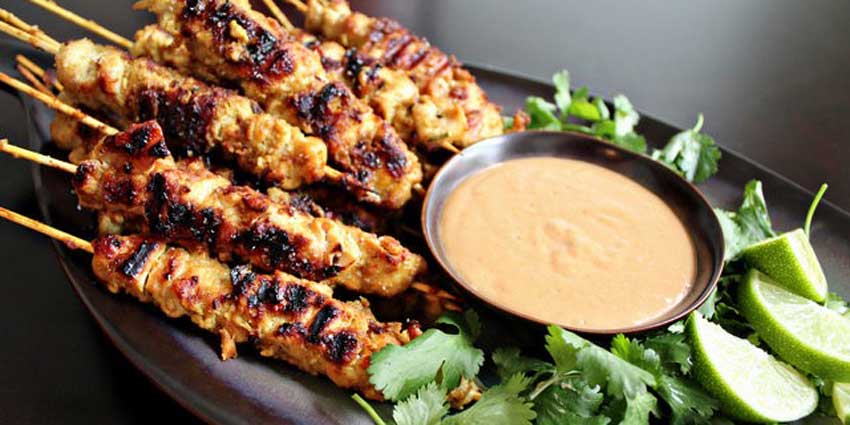 Nestled on a corner, a stone's throw from the beach in Woodmont is one of Milford's newest gems, a cozy restaurant called Oscar's. Still referred to by many as "the Old Sloppy Jose's," Oscar's (official name, Oscar's Woodmont Kitchen) is shedding that moniker and breaking out as a unique dining spot with a personality all its own.
In 2015 local couple Mitch Quintner and Janet James purchased the building where Oscar's stands and began developing the restaurant's concept. It opened in June 2015 and began serving the local clientele, cultivating a loyal and enthusiastic following.
Renovations were done on the interior and the façade was spruced up, changing this long-time Mexican restaurant into a warm, welcoming, upscale pub-like setting.
Dubbed "The Cheers of Woodmont" by regulars, the restaurant is a local favorite and on any given evening the beautiful bar area is full of people who either know your name or if they don't, soon will. These are neighbors or new friends; all are welcomed with open arms and made to feel part of the larger group.
General manager Stephanie James is on hand to greet customers as they come in. Old friends and newcomers alike are made to feel valued and appreciated; Stephanie goes the extra mile to get to know their likes and dislikes.
The 97-person capacity, while never exceeded, is often approached. There are many different theme nights that occur at the restaurant, drawing diverse crowds, which all inexplicably mesh; a sign of a true neighborhood hot spot. Live music on Saturday's sometimes features local Sean Morrissey, also a regular, who comes for the music even when he is not the one performing. He raves about all of the performers, saying "they are very attuned to the room and will not overplay the conversation but play music everyone enjoys and can still also enjoy their company."
Executive chef Dean Austin has cooked and led at several three- and four-star restaurants in Manhattan. A Connecticut native, he returned to bring his farm-to- table culinary expertise to Oscar's, and his passion shows through his cooking.
"Our theme is 'American comfort food,'" he says. "The menu changes seasonally, and some of our dishes this fall are Beef Stroganoff, pot pies, and Lobster Mac and Cheese."
Mouth-watering specials such as potato-crusted halibut with almond-brandy cream sauce and blueberries grace the menu, enticing diners with its savory aroma and scrumptious flavor. The chefs at Oscars are well aware that we first eat with our eyes, so every meal that is served is plated with appealing and artistic flair.
For those looking for the noshing experience, Oscars has a delicious appetizer menu as well. Keeping with the seaside feel of the restaurant, the chef's special fish tacos, colossal shrimp cocktail (nicely chilled with a sauce that's perfectly spicy), enticing Jonah crab claws with mustard remoulade, and others all can be savored in the bar area or the comfortable dining room.
The shore-inspired menu is carried over to the entrees, and diners can select items such as tender-but- slightly-crunchy soft-shelled crabs (in season, of course,) lobster rolls served in the traditional Milford style—hot and buttery; beer-battered fish, and wild Atlantic salmon with a uniquely appealing maple-miso glaze. The land and shore meet for a decadent meal in "The Woodmonter," which is a scrumptious dish of NY strip topped with béarnaise sauce and a generous helping of lobster meat.
For those who prefer the "turf" over the "surf," Oscars does not disappoint. Traditional potato pancakes, chicken wings, and baby back ribs grace the appetizer menu, and unique salads abound. The entrée selection is just as appealing, with some American favorites, upgraded by Chef D. Austin to entice the discerning diner. The pork chops and apples dish is always tender, with the savory pork complemented well by the sweet-tart apples. Two different ravioli dishes are offered, but they are not the old- fashioned meat-and- red-sauce variety. Braised beef ravioli with light onion and mushroom gravy, and its pasta counterpart, asparagus ravioli with brown butter, tomato, and balsamic glaze, pleasantly surprise customers who order them. The chicken scarpiello is always cooked to perfection, and the beef stroganoff remains a customer favorite.
Diners are encouraged to end their meals with one of Oscar's tempting desserts, such as caramel tres leche, apple pie alamode, or the homemade tiramisu. The bar is fully stocked for those who prefer a nightcap such as Sambuca, port, or an Irish coffee.
At the bar, cocktails are mixed and served with a smile and a chat. The friendly bartenders offer a full range of cocktails, wines, and beers. Drink specials vary and you may find some unique cocktails like Breakfast in a Glass, (grapefruit vodka, club soda, salted rum, and lime wedge,) Oscar's Delight, (Woodford Reserve, sweet vermouth, Aperol, and chocolate bitters,) or Caipirinha (Cachaca, fresh limes, sugar) on the drink menu.
Oscar's, while a fantastic sit-down restaurant or bar experience, is not just about traditional service. They have branched out to competitive cooking and won 3 rd place at Soupstock, a Music and Arts festival in Shelton, with their Roasted Turkey, Poblano, and Corn Chowder with Rattlesnake. They've taken that recipe on the road and represented Connecticut at the Big E on September 25 th.
Woodmont and indeed Milford residents are happy to have Oscar's as a local restaurant. The delicious food and welcoming atmosphere draw people from all walks of life as they come together to have fun and enjoy their meals. It's a place where you'll be glad you came, and you'll start planning your next visit by the time you get to your car.
Oscar's
186 Hillside Avenue, Milford
203.283.9734
www.oscarswoodmontkitchen.com
Mon.-Thurs., 4:00-10:00 p.m.
Friday, 4:00 p.m. – midnight
Saturday, 11:00 a.m. – midnight
Sunday, 11:00 a.m. – 10:00 p.m.
Takeout is available; delivery is available through Grubhub.com